Construction Debris Removal Miami
ECS is committed to Excellent Customer Service.
We pay attention to the details on each job, no matter small or large. Our staff always works in a clean and efficient manner.
Construction Debris Removal Services
It is important to note it is costly to dispose of construction debris. Often we receive calls from people who have already called 4 and 5 other places looking for someone that can do it cheaper. We are a low cost leader, but we still have to pay the landfill fees which are dictated by the city and have no control over that cost.
Give us a Call Right Now: 786-457-3981.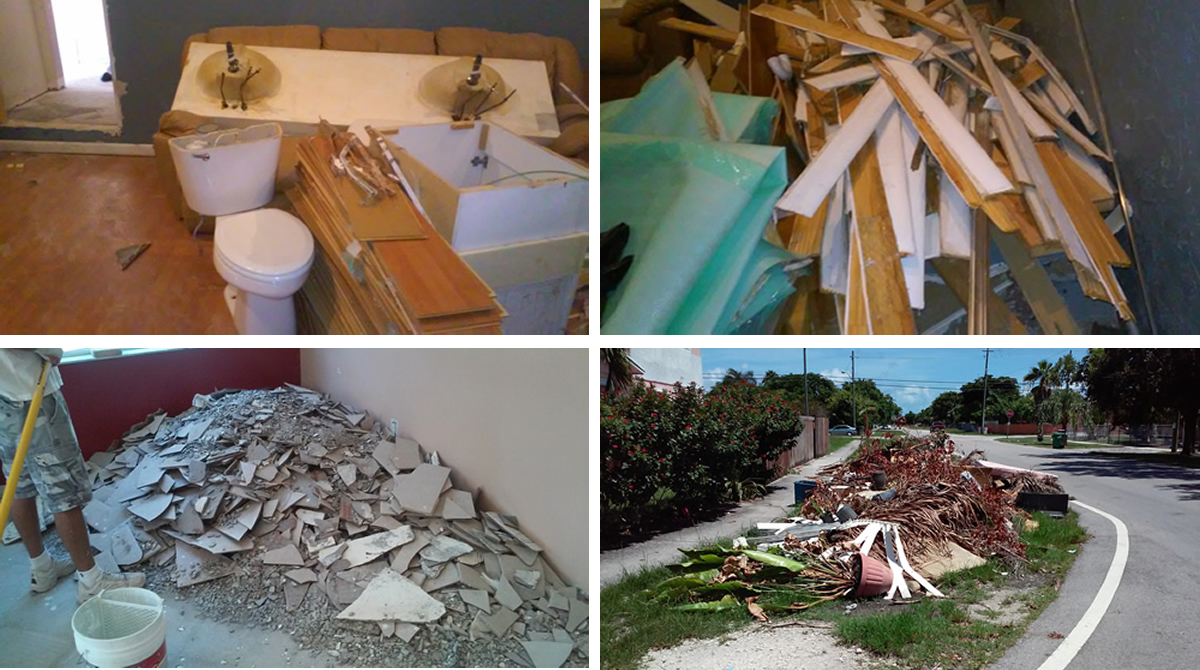 "At ECS - We can help a little or we can help a lot."
No matter what your situation is we can definitely help you. We do everything legally, NO dumping in the Everglades and we are as environmentally friendly as possible. Please Give us a Call Right Now: 786-457-3981
Have any Questions? Call us
Today!